Female Red-winged Blackbird
We had a ride up to Lake Okeechobee as we have never been in that area before. Lake Okeechobee means big water in the Seminole Indian language, and well named it was, being the largest freshwater lake in Florida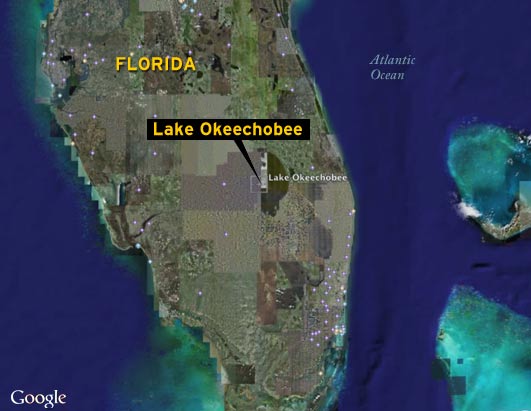 Standing on the shore of the lake is a bit like looking out to see, as you can't see the opposite shore-line
This is only narrow view of a very large lake.


This Osprey put in an appearance while we viewed the lake, it made a couple of half hearted dives, with no success, maybe it wasn't very hungry.


Osprey
And again.
The male Red wing turned up but the lighting was poor so only managed a couple of not too good shots.
Male Red wing
Red wing
Then while taking pics of the Red wing a Belted Kingfisher came zipping up the near-by canal
Belted Kingfisher, unfortunately it didn't hang around, however the next bird on the scene did.
Palm Warbler, second one of the holiday.
Palm Warbler, they are usually fairly approachable, but this one was a bit nervous, this angle shows the yellow rump and rufous crown, good id markings. Other birds seen but no pics where, Black Vulture, which seem to be everywhere you go. also Egrets, Coots, and some duck too far out on the water to id. It was a nice change to see this area.